Rules and FAQ, Tolasudolsa R&B
Communication of the Rules and FAQs
We are very aware that, regardless of the prevention and safety activities implemented by Tolasudolsa R&B and regardless of the Italian and Regional regulations, many of the guests could be subject to limitations of their freedom of movement caused by the legislation of their countries. Valeria, the owner, remains at your complete disposal to build and share the desired solution (s) together.
Thanking you in advance for your patience and collaboration, which we are sure will be demonstrated, we wish you a happy and relaxing holiday in safety even in this complicated and delicate moment. If you wish, you can download the file with these rules here:
Valeria, Tolasudolsa R&B
Safety Notice
Rules and behavior for the customer
Everything can be done safer and easier if we do it together! Enjoying a peaceful and safe holiday, be it long or short, is simpler than you might think but you need the full cooperation of everyone. All guests of Tolasudolsa R&B are required to respect the following rules of good coexistence.
Self-certification, Green Pass and Informed Consent:
GREEN PASS INFO
To travel to Italy at this time you do NOT need the Green Pass as all Italian regions are yellow / white. To date, you can move around freely without having certificates or documents related to Covid-19.
Instead, the rules for those arriving from a foreign country are different. In principle, ALL PERSONS TRAVELING TO ITALY FROM ANY LOCATION ABROAD ARE COMPULSORY TO COMPLETE the EU digital passenger tracking form. For all the updated and state-specific rules that travelers are required to comply with, follow this link: Re-Open EU
Anti-contagion measures to travel safely
On vacation, at work or in any other context, the most effective prevention measure against coronavirus remains compliance with the basic rules.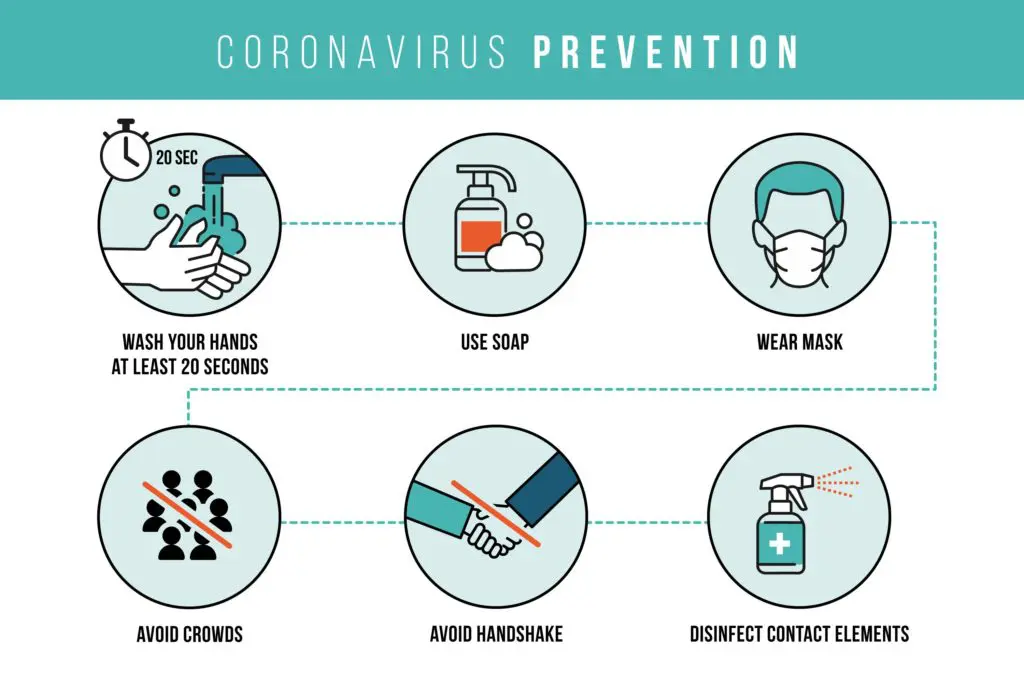 Keep
your distance: keep a distance of at least 1 meter from other people both outdoors and indoors. Avoid kisses, hugs, and handshakes.
Wash your hands often: use soap and water or hydroalcoholic solutions.
Do not touch your eyes, nose and mouth.
Mask: always wear the mask both indoors and outdoors.
Sneeze or cough in the crook of your elbow and immediately throw away used tissues.
Avoid crowds and crowded places.
Download the Immuni app to find out in real time if the people next to you are positive for the coronavirus.
Stay at home if the temperature exceeds 37.5 ° C and if you have symptoms, contact your family doctor or pediatrician. Don't go to the office or the emergency room.
Do not take antibiotic or antiviral drugs without a prescription
Health state:
If you experience any of the following symptoms: Cough, Conjunctivitis, Body temperature> 37.5 C (we are not sure at the moment we can offer the measurement with a suitable device), Nasal congestion, Headache, Diarrhea, Weakness, Loss of taste and smell, Difficulty respiratory, you must:
– Isolate yourself immediately in the assigned room
– Stop any activity
– Immediately notify the owner of Tolasudolsa R&B, who will notify the competent health authorities and will endeavor to alert public assistance in case of need for transport to the hospital.
We will try to be next to our guests at all times, to advise and guide them in the best possible way. Tolasudolsa R&B, albeit a small company, is investing a lot to guarantee you maximum safety. From now on we must inform you that uncooperative and / or harmful attitudes to the health rights of other guests and / or the property cannot be tolerated.
Failure to respect the simple rules of coexistence or the advice described will mean violating the Laws of the Italian State, any violators will therefore be immediately reported to the competent authorities.
Procedures for safety
A new quality of service tailored to your safety!
To improve your security we have modified or in any case constantly update some of our services as well as invent new ones and we have temporarily modified our commercial policies. We are sure that also thanks to the collaboration of the guests we will be able to discover together a safer holiday but without any renunciation.
Commercial Policies
In order to guarantee the highest quality of all our services, favor the proper functioning of all our processes, improve the experience and offer a quiet and safe holiday for all our guests, Tolasudolsa R&B has decided to welcome guests by reducing the their own accommodation capacity and to make use of the toilets (specifically the 2 bathrooms that before COVID-19 were shared with the rooms – but in any case we tried to make them available as privately as possible) for strictly private use of the guests of the specific room.
The use of some of our activities (see MTB excursions with Guide for which to date there are only a few tips), may be limited especially depending on the presence of more people. Different times can be agreed, such as in turn, to take advantage of breakfast and / or extra meals.
Lots of small attentions. A more personal service. And so much space all for you!
FAQ
FAQ: In the photos you can see like an equipped kitchen, is it possible to prepare meals independently?
No, this is not a real kitchen where guests can prepare their own meals. Crockery, tablecloths, fridge, kettle and possibly a barbecue are provided (charcoal is not included in the supply)
FAQ: Is it possible to have dinner or lunch?
Yes, of course for you, who stay at Tolasudolsa R&B, it will be possible to have dinner or lunch by prior arrangement with modest notice.
We are very careful in preparing dishes for those with intolerances, allergies, needs or specific dietary styles. Nevertheless, in our kitchen we use products containing allergens (eg peanuts, flours, nuts, dairy products, soy, eggs, etc.) and therefore we cannot guarantee a total absence of cross-contamination. Ask our staff, they will be able to recommend the most suitable solutions for you.
The choice of the agreed menu was made in order to offer a "tailor-made" experience and to avoid waste or overproduction.
You can choose between 3 types of menus, where the prices are per person / meal
Light menu 2 courses from € 17.00 = includes: appetizer + first or second course, dessert, ¼ bulk wine, mineral water, coffee
3-course local menu from € 22.00 = includes: appetizer, first course, second course, 1/2 of wine, mineral water, coffee
Traditional 4-course delicious menu from € 27.00 = offers typical dishes based on mushrooms, truffles or game and trout (always according to season) and includes: appetizer, first course, second course, dessert, 1/2 of wine, mineral water, coffee
They vary according to the seasons and offer pairing with wines suitable for the dishes agreed in the menu itself. It is possibly agreed in time and made on the basis of the number of people expected and in relation, as far as possible, to your needs, in fact you will be asked to communicate which foods are not to your liking.
FAQ: How can I pay?
At the time of check-in the total balance of the stay will be requested and we accept payments by debit card, Cartasi credit cards, Visa or Mastercard or cash. For the deposit we accept payments by bank transfer (CARIPARMA, CréDIT AGRICOLE IBAN IT11G 06230 65660 000036070113, SWIFT: CRPPIT2P408 in the name of Tolasudolsa di Bertoli Valeria) and Paypal ([email protected]). We do not accept check payments. any extras (meals, packed lunches, accompanying services, etc.) will be paid the evening before departure.
FAQ: How can I book a room?
Through this link: Book the room you want!
In this period it is important to try to limit personal contacts so, as required by the regional protocols issued, we have implemented a procedure through which guests will be asked to register on our website at the end of the choice of room and services. In this way, it will be possible to proceed with a pre-checking with the sending of identity documents, orders for breakfast, extra meals (a sort of menu) and / or excursions as well as the balance of the amounts at the end of the stay.
We are always reachable by sending a WhatsApp message or by calling the mobile phone +39.3312946881 or by sending an email to [email protected] or by messenger m.me/roomsbreakfasttolasudolsa
FAQ: Will I be asked for a deposit? … And equal to what amount?
By choosing the standard rate, Yes, we will ask you for a deposit to guarantee your reservation, equal to approximately 50% of the total amount of the stay. You will receive the definitive confirmation of the reservation following receipt of the deposit.
By choosing the NON REFUNDABLE rate, you will benefit from a discount and we will ask you for the 100% balance at the time of booking
The 50% deposit or the 100% balance upon booking (non-refundable rate) will not be refunded but can eventually be used later (voucher usable within a maximum of 1 calendar year from issue) in case of no-show due to force majeure, prior notice of at least 48 hours before the scheduled check-in.
How your holiday changes:
Before arrival: the property will have already contacted the arriving guests to verify that there are no symptoms referable to a contagious disease and that they are not persons subject to quarantine obligations. At the time of booking, you will be asked to make a copy of the identity documents of all guests (including relatives or participants of a single group of friends / relatives).
Unfortunately, the opportunities for meetings between the property and guests will be limited to a minimum and the keys will be given to access the structure freely, through the security door, and they will be held by guests until departure.
FAQ: What time can I arrive at the facility?
The rooms are accessible from 16:00 to 22:00 on the day of arrival. Check-out must take place by 11:00 on the day of departure. We ask you to communicate an arrival time and to respect it as much as possible in order to welcome guests in a staggered way and thus avoid any gatherings.
On the day of arrival, our guests can also arrive in the late morning, leaving their luggage in the custody of the Holders.
Upon request, verifying its feasibility and agreeing it in advance, on the day of departure for sportsmen who take advantage of the last excursion on foot or by bike before leaving, it will be possible to take a shower even after check-out time.
Upon arrival: As long as we have to live with COVID-19, it will unfortunately not be possible to welcome guests with a handshake or a hug, the latter especially for regular guests who have now become friends.
At check-in, in some areas, gel dispensers will be made available to disinfect hands, we recommend using it!
In addition to the normal arrival procedures, delivery of documents (if it was not possible to use the automated procedure, in order to avoid exchanges of materials potentially vehicles of contagion) from the check-in will be delivered (if it was not possible to do so before arrival ) a brief information, which must be signed as informed consent and acceptance of our regulation and guests will receive:
sanitized and safe room:
In addition to the scrupulous cleaning operations that have always been foreseen, your room is delivered to you today after a complete sanitization operation with a steam cleaning machine (**). From this moment on, the guest will have a secure room for exclusive use, the service staff will only be able to enter if there is an express request and in any case equipped with clean gloves and a mask. A special multilingual signage will welcome informing about the rules of the structure.
FAQ: When are the rooms redone?
Room cleaning is carried out daily, unless expressly refused by the guest, from 10 am to 2 pm. During daily cleaning, guests cannot stay in the room.
For your total safety, the owner will always be equipped with suitable protective devices. Fortunately, the altitude and the constant presence of wind help us a lot with the natural ventilation of the premises. We ask only the courtesy to open the windows, before leaving the room. The property will take care of the surveillance and you will be advised to the best
(**) STEAM CLEANING
LAVOR multifunction machines represent the best that modern technology can offer to obtain the cleanliness of any surface in an easy, safe and ecological way.
This multifunctional unit combines the degreasing power of steam with the power of simultaneous suction of dirt and an essential water filtering system to prevent further dispersion into the environment.
No soap, detergent or disinfectant, but only steam at 143 ° which, thanks to the numerous accessories it is equipped with, is able to clean and disinfect every environment and surface 100%.
FAQ: Is the reception always open?
The owners, who live all year round in the ground floor structure, are available on a fairly continuous basis.
Common dining room:
The owner, who handles food, is required to use gloves and masks during the processing stages. Foods are preserved and stored in special environments that are always washed with sanitizing detergents (natural detergents based on 66% alcohol)
During all meals, even at breakfast and only as long as we have to live with the virus, the Buffet will be replaced by the "trolley type" service. Only the owner will handle and serve the food you want.
We will try not to give up traditional moments of conviviality, a welcome aperitif or coffee, To enjoy a tea or infusion, kettles in the room with sugar and herbal teas to taste can be provided on request.
The dining room is sanitized every day, from 10 to 14, with sanitizing detergents that contain alcohol and hydrogen peroxide. Different times may be suggested and agreed for the administration of breakfast and / or meals to prevent guests from different rooms from meeting and being able to proceed with the subsequent cleaning and sanitizing operations.
FAQ: Meal times?
Breakfast is served from 07:30 to 09:30; lunch starts at 12:00 until 13:30 and dinner from 19:30 to 20:30. it is possible to agree on di ff erent times, by pre-notifying us at the time of booking, for breakfast and extra meals at different times and / or staggered in the presence of other guests.
In the Common Areas:
Whenever time permits, both for moments of conviviality during meals or breakfast, and for activities related to preparation, we will always favor the use of outdoor spaces.
FAQ: Is the parking secure?
Our private parking is owned (uncovered) and in front of the structure. A garage for the night shelter of bicycles and motorcycles is available free of charge.
FAQ: Do you accept pets?
Yes, but of medium / small size – prior notification of their presence is welcome. They must be kept in custody, clean and, in the case of dogs, always on a leash especially when going out into the courtyard (the area is not fenced, we are close to a road and the presence of our cats in the courtyard could cause difficult meetings) . You will be asked not to let pets on beds or sofas. A contribution may be requested for specific and thorough cleaning.
FAQ: Is it possible to smoke inside the structure?
ABSOLUTELY NOT, if desired, a large ashtray is available outside and it is recommended not to dispose of butts and / or various packaging in the environment
HAPPY HOLIDAY from Valeria and Giorgio, Tolasudolsa R&B
updated on: 02/07/2021