Call Us
Mobile: +39.3312946881
or +39.3393870031

e-mail:
[email protected]
---

Address
Long.44.52641739381944
Lat.9.678498811584404
Località Sambuceto 208
45053 Compiano (Parma)
* I T A L Y *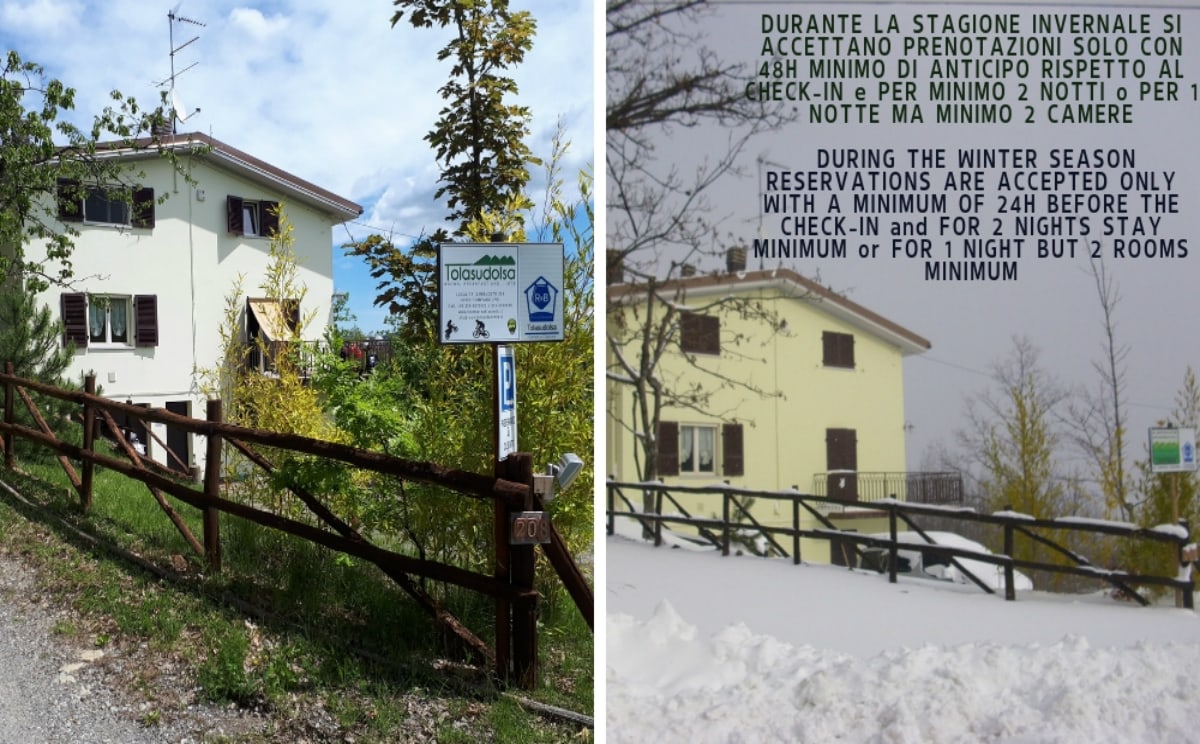 Send us an e-mail specifying:
- the check-in and check-out dates
- numbers and ages of the guests.
We'll send you a quotation very quickly with all the useful information to spend a pleasant holiday with us. See you soon!