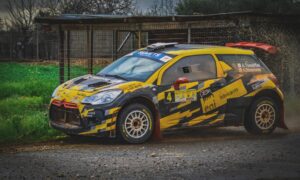 The international taro rally has been a truly important event for many years to promote our territory.
The wide success that continues year by year to obtain is another proof that our land is attractive, available and also suitable for this type of initiative.
Especially thanks to the tenacity and the passion of many passionate fellow citizens, all this was and still is possible.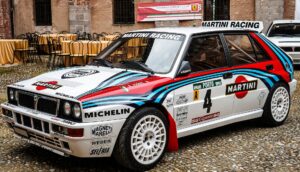 The taro rally was played for the first time in 1994 with 60 crews. In 1997 he was already included among the races at national validity and in 2002 he became an international race of the IRC circuit  – International Rally Cup.
The San Michele automotive team, born in the 1960s by a group of amusement friendship friends, today is chaired by Fausto Dere, together with the Coordinator of the IRC Cup Championship Michele Tedaldi and the historical collaborators: Pierluigi Leporati, Giovanni Capella, Antonio Franchi And Alberto Riccoboni.
Honorary president is Ing. Gianpaolo Dallara, among the founders of the Scuderia.
28th Edition, IThe nternational Taro 2022 Rally returns!
It will be held on 28 and 29 May 2022 and will cross the towns of the Alta Val Taro: Albareto, Bedonia, Borgotaro, Compiano and Tornolo. The event is organized, as usual, by the Automotive San Michele

The union of the municipalities of the Taro and Ceno valleys will patronize the event. There is a strong interest in promoting the sport vocation of our Apennines and the ability to organize international events. All thanks to the collaboration between public and private subjects and to the participation of citizens.
This edition will also take place with a respectful format of the Covid protocol, but not for this reason it will be less exciting.
Italian and foreign teams will have the opportunity to discover new corners of our territory. The Rally varies from year to year to allow riders not to get bored and try to ever-new challenges.
On Thursday May 26th the crews will be officially welcomed at the castle of Compiano.
The Pilots, On Friday 27, will be able to make reconnaissance along the race course.
The sports checks will be held at the structure of Pala Fungo In Albareto, On Saturday 28th, and the technical checks of the cars in the Municipality square.
the official day of the race will be Sunday 29th. the race will start from Borgotaro in the morning and arriving in Bedonia in the late afternoon.
For now the anti-COVID protocols, relating to sporting events, oblige the organizers to comply with the prohibition of assembly. people will be able to attend the tender in the allowed areas. >We hope that in May the best situation and we can go back to enjoy the show in freedom
For more information and registration: Scuderia San Michele, Rally del Taro    Pagina facebook, Rally del Taro
Hurry up, a few rooms are free: Book now, best rates for direct bookings!